Hanging baskets are the perfect way to bring a pop of colour to any street or building. They are easily mounted to a wall or post making them ideal for buildings with little outdoor space.
At geViews we offer three different types of hanging basket:
geViews Octagonal Basket
Part of the Plant Pagoda Range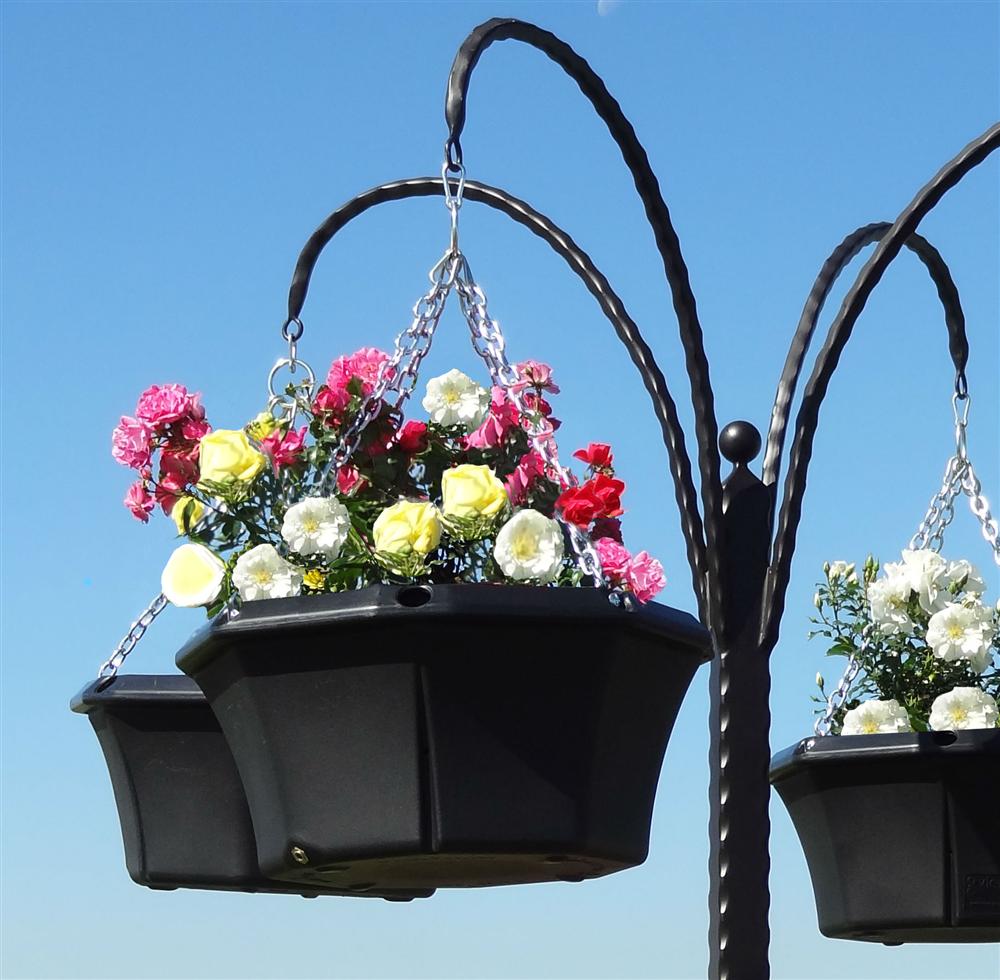 Our octagonal baskets are 20" and have been designed to include heavyweight zinc plated chains, 100% recyclable material and our self-watering technology. These features make them durable as well as environmentally friendly and require very low maintenance. Our colours are UV stable so they do not fade in the sun and the smooth edges allow flowers to easily flow over them.
Amethyst Range – Hanging Basket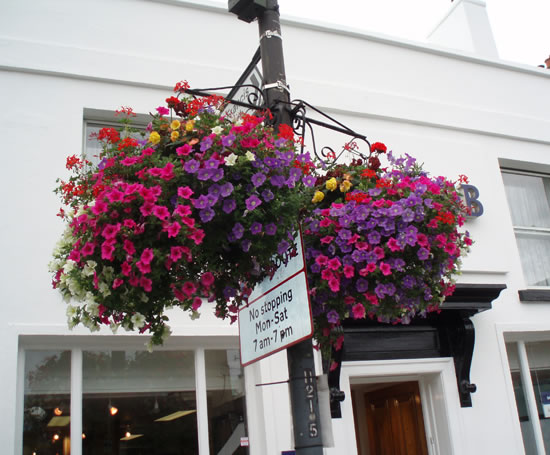 Designed to mimic the shape of a traditional wire basket, whilst also encompassing a self-watering reservoir. The hanging basket has a 6 litre reservoir meaning the basket only requires two watering visits per week. They also come with a 16" 3 leg galvanised chain, one of which separates to ensure easy emptying at the end of the season.
Amethyst Range – Pole Basket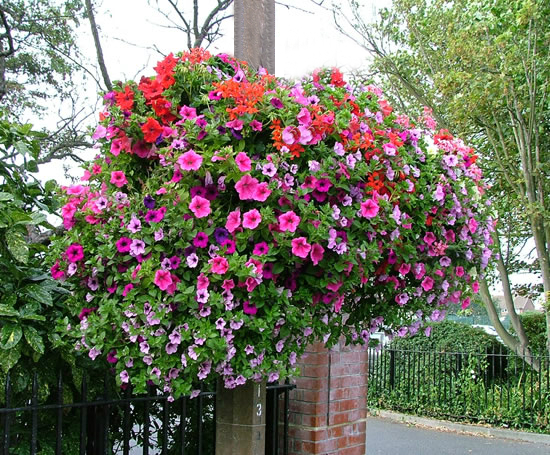 These pole baskets are incredibly versatile; they simply mount onto the pole bracket with a unique slot action. The pole baskets also feature self-watering design and use a reusable liner for seasonal planting, reducing maintenance as well as water.