Our parish notice boards are a perfect way to bring the community together and advertise local events. They can be used to communicate information to the local residents, informing them of news/events in the local area.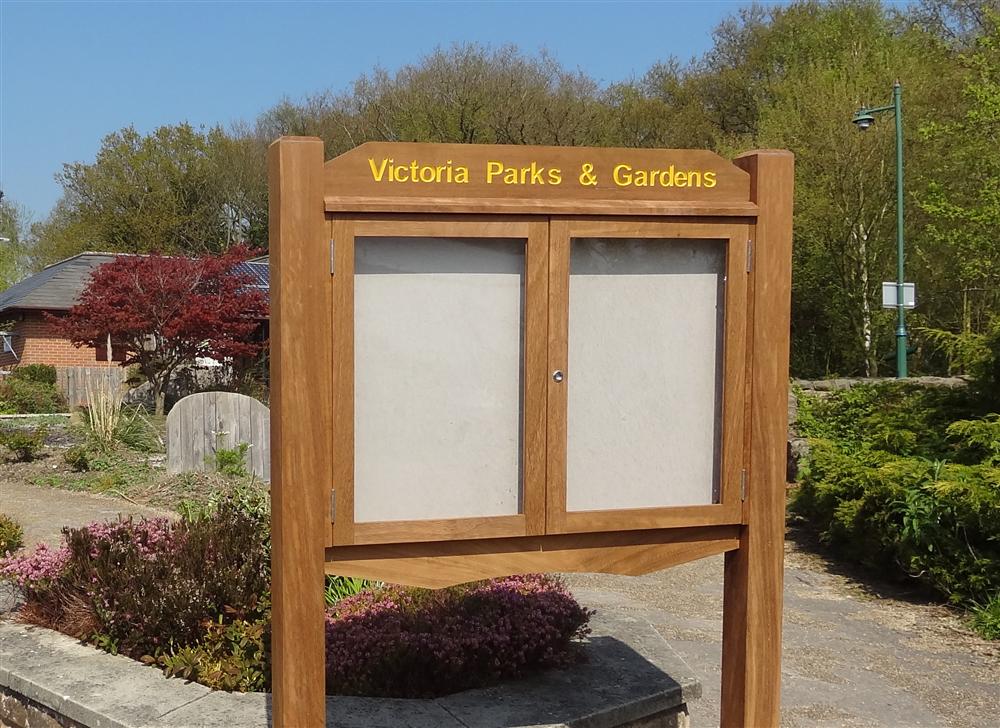 Our noticeboards are made from sustainable hardwood they are durable and tasteful. They can be double door or single door and can be wall mounted or post mounted. They can also be personalised with your Parish name in either green or yellow.
We are also able to custom make or match existing designs at our workshop in Castle Donington.
Notice boards are integral to community life, highlighting functions and giving new members of the community a chance to integrate themselves. Our notice boards are built to last, with stainless steel hinges, lockable doors and polycarbonate glazing, ensuring the protection of your displays.