Are you interested in creating a bespoke timber planter?
Here at Gordon Ellis & Co. we have been working in the wood industry for over 150 years and have gained a reputation for innovation and working to the highest quality.
Our warehouse in Castle Donington can make custom planters to suit any of your needs, whether that be in soft wood or hard wood, with built in benches or finials.
All our wooden designs can be adapted to any size requirement and style.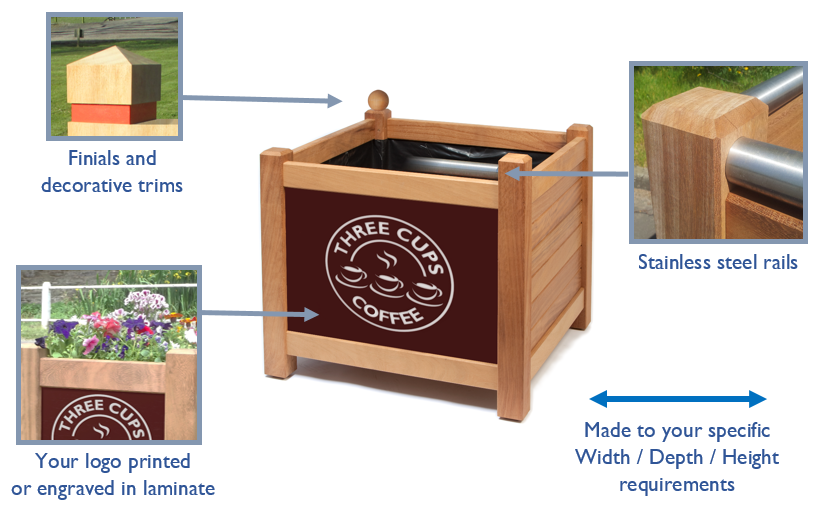 Our bespoke timber planters can be made to your specification:
Height/width/depth can be adjusted
Advertising/logos can be added to the outside of the planter
Aluminium extrusions and finals can be featured on the planter
Steel bars and decorative trims can be added to the top of the planter
Benches can be added to the sides of the planter
If you are interested in our bespoke timber planters, please contact us.