Pedestrian safety is paramount nowadays, with safety barriers and steel fencing taking over our roads. They can make roadsides look unwelcoming and unattractive, but these hard steel barriers are easy to soften and beautify with floral arrangements.
Barrier baskets are a great way to brighten up roads and dual carriageways as they dont' require much space or maintenance. Our self-watering barrier baskets feature a built in reservoir to conserve water and eliminate the need for daily watering and routine maintenance costs.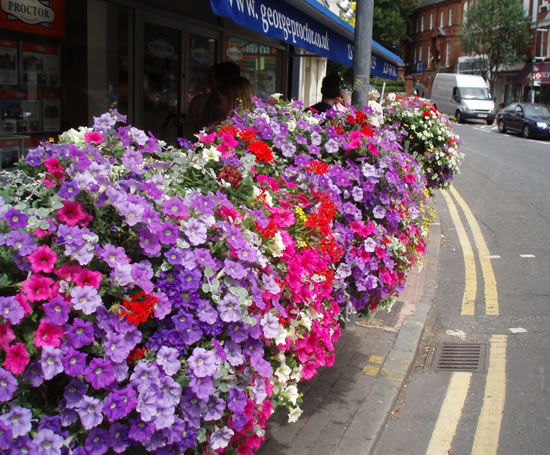 Available Sizes:
The Amethyst Barrier Basket is 1000mm
geViews Barrier Basket is 1300mm - the largest on the market
Our barrier baskets come with liners for easy removal of plants at the end of the season. The durable construction of our planters and UV resistant material mean our planters will continue to be fit for purpose in any situation.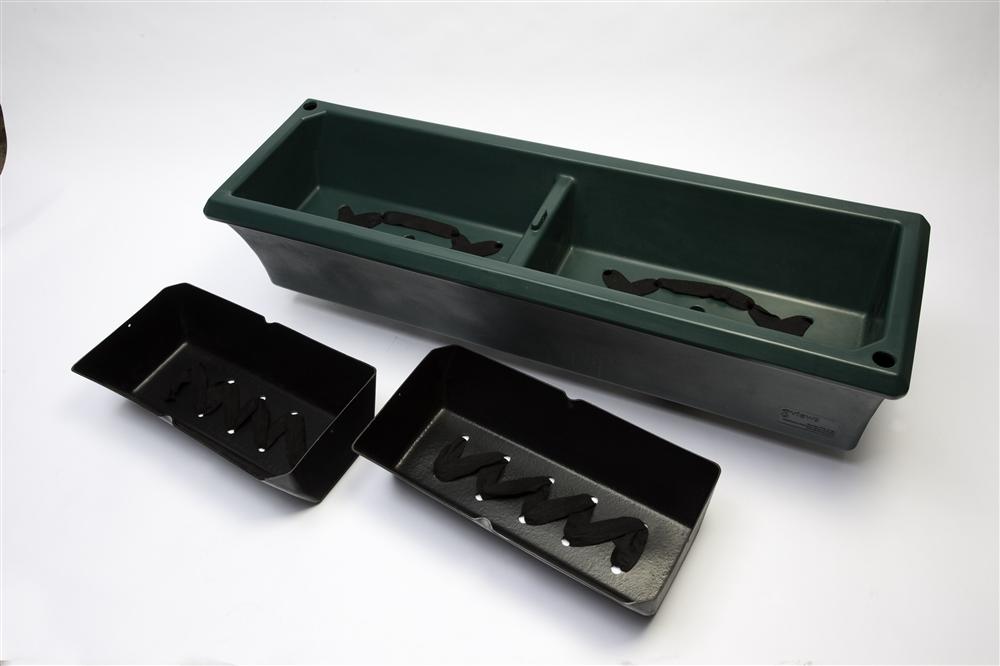 Benefits of Barrier Baskets:
- Brightens up safety barriers and fences
- Designed to save both time and money
- Easily accessible water point and capillary matting minimise maintenance and make watering easier
- No need to buy special liner screws or brackets, just use inexpensive cable ties
- Our levelling brackets mean the water is level through the whole barrier basket, even if installed on a slope
- Available in all colours
- Made from 100% recyclable materials